Home > Company Overview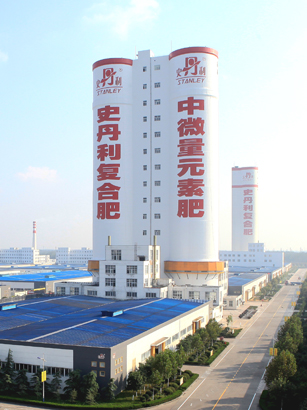 Stanley agriculture group Co., Ltd.
Stanley (stock code: 002588)
See trend chart
Since its establishment, Stanley has been dedicated in both production and sales of compound fertilizer and bulk blending fertilizer. "Create Great Agriculture" as management idea, Stanley has engaged in compound fertilizer for over ten years and has experience in operation, constantly improving its techniques and optimizing its product structure, and has established experienced teams in management, R&D, production and marketing, and gradually became a technology-based fertilizer production company with high-end fertilizer technology, abound product structure and nationwide production base, which made "Stanley" a famous Chinese fertilizer brand. The long-term goal of the Company is participating in construction of ecological agriculture, promoting the idea of scientific fertilization, so as to provide people with efficient, reassured and friendly-user compound fertilizer, and make "Stanley" a leading company in the compound fertilizer industry and a professional fertilizer supplier which is respectable and reliable for hundreds of millions farmers in China.
| | | | |
| --- | --- | --- | --- |
| contacts: | Hu Zhaoshun/ Chen Zhao | Adress: | Linshu County Economic Development Zone, Shandong Province |
| Zip code: | 276700 | Phone: | 0539-6263620 |
| Fax: | 0539-6263620 | Email: | 002588@shidanli.cn |